Winter is usually a quiet time for the Trail Gnomes, but we have come out of hibernation from under the bridge at Santoft and been quite busy with a few projects. We have put things to right at Santoft after the southerly storm in June, raised some money to double the length of trails at K-Loop by Xmas and been drinking latte's at the Bridge Cafe in Woodville, while planning the first trails in the Manawatu Gorge. 
The Santoft Trails have had a spruce up after a southerly blow in June and about 5 reasonable sized trees needed to be dissected into smaller bits and moved aside for Crank It Cycles Winter Series Race 3. Ross also made some new pieces of track to create a very cool flowing track. Last weekend a small team mowed village area at Santoft in preparation for the Trek Santoft Sizzler Relay. A new extended loop through the village area, hopefully will add to the atmosphere of the event.
Ranfurly Trails in Feilding remain closed while the council deal with increasing the cap on the old landfill and other issues related to their resource consent for the area. Not much development can take place until that is complete, but we remain in dialog with the council to look at more opportunities in the district.
Closer to Palmy, we have been busy planning the next trails at Arapuke and also performing a bit of trail maintenance. The last working bee improved drainage and some corners on Jack Frost, by changing the corner radius and putting some berms in place. Thanks to the crew of mainly younger riders who showed up on a pretty nasty day. I rode the trail two weeks ago in the rain and the effort was worth it.
O
ur new treasurer, Peter Wells has been busy with some fund raising and we have now purchased a 10' Container as a lock up for tools at Arapuke, with assistance from NZ Trail Fund, Unlimited Realities and Crank It Cycles. GroundEffect have also help out with $1000 from their slush fund for trail tools and we now have $1200 worth of tools to fill the container. There will be 4 new trail tools, 2 wheelbarrows, shovels, spades and rakes available. 
We were also successful in our application to Eastern & Central Community Trust, who have granted us $4000 to put toward trail Development at Arapuke. On top of this, the club has committed $12,000 of accumulated funds over 4 years for Arapuke Trails, so $3000 this year, plus $950 from the K-Loop Challenge event. 

PNCC have also contributed $12,000 over the last year and a further $8000 from this years budget, which we plan to spend before Xmas. In all we have around $21,000 committed to build new trails before the end of 2013, which equates to around 5km of new trail, which will double the length of trails we have built so far at Arapuke/K-Loop. 
But wait there is more. We have been working with DOC on a Manawatu Gorge trail Project and it is now looking highly likely that a start the first part of that trail on the Woodville side will begin in September this year. This initial trail will be a killer, fun downhill trail from Hallblock Rd back to the Bridge Cafe. It will be constructed so that anyone can ride it. 
To get to the trail head, you climb up Hall Block Rd from the cafe for around 1.5km, then descend through some wonderful Tawa bush for around 2.4 km back to the Cafe. This initial trail is being constructed by DOC to gauge demand for Mountain Biking in the Manawatu Gorge Reserve and volunteers will be needed to groom the trail once the digger has shaped it. All I can say is that this will be a wicked trail and the support for the survey we have been running (over 850 responses to date) has been a big factor in getting this far. 
There also could be a second climbing trail through the reserve, which we are hoping to mark next week once the southerly has blown through. This trail will be constructed with the help of the Youth Justice Team from Mohaka Place as a community project to give young offenders a physical challenge as part of their rehabilitation. Great project for them to get their teeth into. 
The Ruahine Mountain Biking trial has been put in put in place in partnership with DOC to find out how many riders are interested in Back Country trails and which of the 6 tracks may be worth upgrading. So far quite a few of you have tried out some of the tracks and reported back your views on their suitability for Mountain Biking. You can find out more at
http://goo.gl/TwHwj
One final project is in negotiation with Horizons, to allow mountain biking on the Pettifar & Gilchrist Loop Tracks at Totara Reserve. At present the tracks have some very wet and rooty sections. With a little work it is envisioned that these loops could become great family trails and even extended down further to the Fern Walk. This is a project we are hopeful to complete in co-operation with Ashhurst Lions. You can find out more about these walks here -
http://goo.gl/ZMzod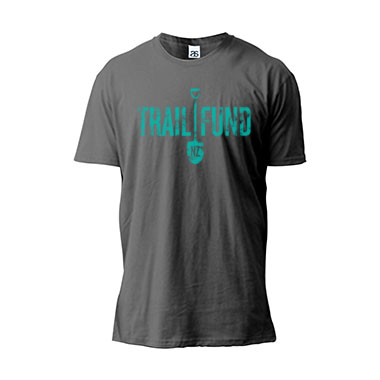 NZ TrailFund are sponsoring some great trail projects around the country and they are worthy of our support.  They are independent of both BikeNZ and MTBNZ. You can support NZ TrailFund by making a donation or purchasing teeshirts and stickers through their very cool website.  
www.trailfund.org.nz